Back in the days…
November 29th | by Lisa | life - 2 comments
Who remembers tamagotchi's? I used to love these as a kid, I remember the original ones which can be found on ebay but are pricing.

I found mine floating about in my box, I just ordered a battery for it. I don't care what anyone says I am playing with my pet again, they are so much fun.
Did you own one? if so can you remember it?
Why before Christmas?
November 25th | by Lisa | life - 4 comments
Why does everything go wrong before Christmas? Work had four weeks to sort my details out to pay me then a day before pay day they say they have my wrong details so now I have not been paid. I need to get Christmas presents and this is my last pay to get them. THEN the cheek of it Vodafone take money out of my bank for my phone bill and what makes me laugh I am not even with them anymore grrrr.
So yeah I am poor and not happy, I have had a rubbish week to be honest and so has my mum since vodafone took 3 payments out of her bank and wont pay it back. What is it with these company's taking the piss?
Hows your week been?
What have you asked for Christmas?
I am looking for Affiliates. I get 100-200 Uniques a day and I am Page Rank 3. Please apply.
Birthday gifts
November 21st | by Lisa | life - 3 comments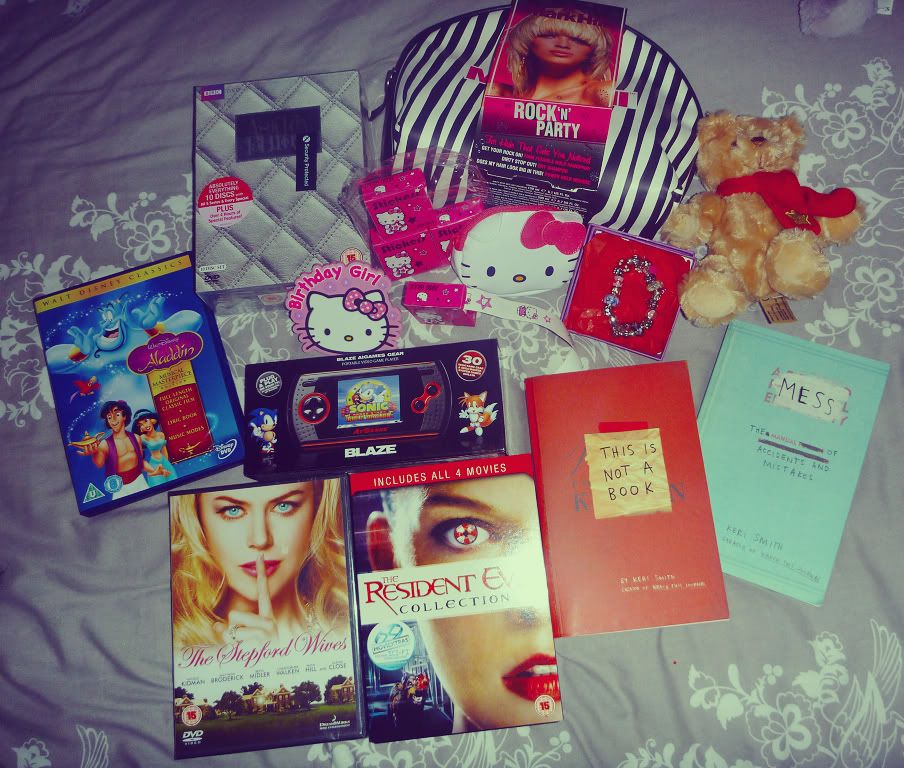 click to view bigger.
I also got money, a Rose and a Tattoo. I will post a picture of the tattoo once its healed.
I had a good Birthday, I am grateful for the family and friends who actually showed up. I was very upset as a few of my friends didn't come to my Birthday. It is my last Birthday down South/England so I wanted it to be special, they had their reasons but I felt a bit worthless and I feel everything goes wrong around the time of my Birthday because its November. One of my best mates didn't even text me to wish me Happy Birthday so I am not too happy about that, so I WONT be making an effort for that person again.